Petit Collage is all about good design. We combine a modern aesthetic with a sustainability criteria to create bold, thoughtful products to delight little ones. With a focus on designing with the health of our children, and the planet in mind, we strive to make our products beautiful and fun in equal measure.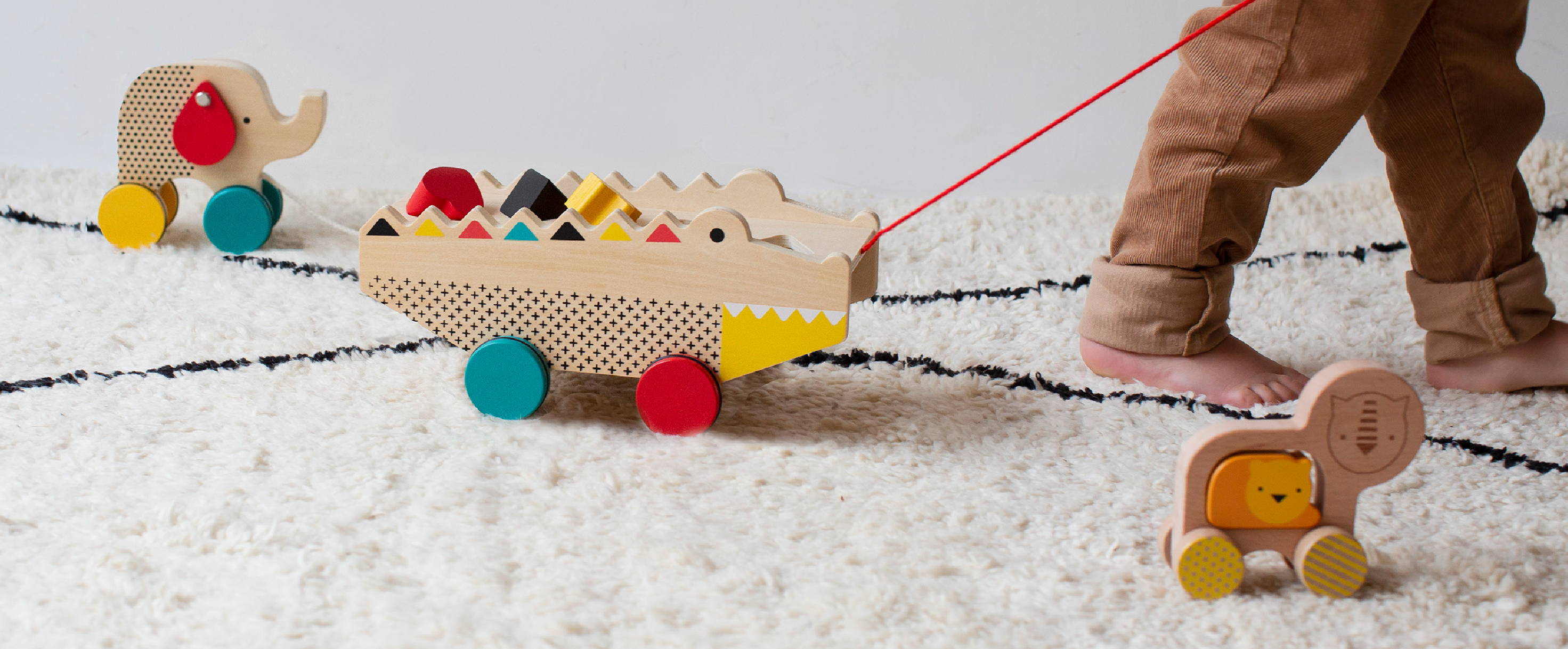 Where it all began…
In 2006, Petit Collage founder, Lorena Siminovich, hand-crafted a little animal collage using recycled materials as a gift for a pregnant friend. Her friend loved it – and Lorena loved making it! This small, considerate gesture was the beginning of Petit Collage. It not only inspired our company name but our sustainability ethos, too. The Petit Collage brand quickly grew into a successful line of toys, puzzles, games and lifestyle gifts sold all over the world. 
...to where we are now!
In 2020, Petit Collage was acquired by Chronicle Books (a fellow San Francisco company!) and now has a fantastic team spread out across sunny California and historic Bath, England.
Today
Driven by our passion for inspiring a love of play from babies through to children up to and ages 8 and beyond our Petit Collage toys, games, gifts and activities are enjoyed by families the world over. Despite our growth, we haven't lost sight of our founding principles and small company values, and we continue to thoughtfully and creativity work towards a more sustainable future. Read more about our sustainability mission here.
Where to find us
Our products can be found in stores in over 60 countries around the world, in renowned stores including Nordstrom, Anthropologie, Barnes & Noble, Whole Foods, John Lewis and JoJo Maman Bebe as well as in thousands of independent specialty stores. Or you can shop right here on our own online store!
Good Design
So much yet so little has changed since that first recycled owl collage made on Lorena's kitchen table. We're no longer a one-woman band, but good design is still at the heart of everything we do at Petit Collage. We work hard to ensure that our designs continue to be a source of inspiration, for children and parents alike, while also being kind to the world around us.
We are so grateful for your continued love and support THANK YOU!
The team at Petit Collage
xoxo